Create a Healthier and Happier You
Welcome to On Ya Case Personal Training & Massage Therapies. Here at On Ya Case, we take pride in being passionate,dedicated and enthusiastic health and fitness professionals. We are here to guide you to optimum health and well being and understand that all of us have different needs, so we will personally design a health and fitness program to suit you and the goals you want to achieve. Our Fitness Professionals will empower you to achieve all your health, fitness and well being goals and to make them a long term lifestyle choice. So lets take this journey together in creating a healthier & happier you.
I NEED TO LOSE WEIGHT FOR A SPECIAL OCCASION ?
IS THERE A WAY I CAN RECOVER FASTER SO I CAN TRAIN HARDER ?
I WANT TO BUILD LEAN MUSCLE ?
HOW CAN I GET THE MOST OUT OF MY WORKOUT AND GET RESULTS ?
HOW CAN I DE STRESS FROM MY BUSY WEEK ?
These are just some of the many questions I get asked and here at On Ya Case Personal Training & Massage Therapies we offer a variety of great services that can help answer those questions and help you achieve all your health, fitness & well being goals. Some of our great services include Personal Training, Boxing, Remedial Massage and more.
Contact me now for your FREE 1 HOUR PERSONAL TRAINING & HEALTH ASSESSMENT.
Casey has been my sports massage therapist for quiet some time, during this time Casey has proven to certainly know his massage therapy as well as being a Personal Trainer which therefore understands a true Sports Massage . I have had many sports massages, but nothing stacks up to Casey. I am a Natural Body Builder and carpenter by trade, which as u could imagine between my weight training everyday and being on the tools it takes a toll on the body! So a massage assists with my muscle repair and release of lactic acid build up which needs to be released from the areas where Casey works firmly and deeply into my tissue.
I've been working out with Casey for a year and a half. I started with Casey as I had a shoulder / lower neck injury that was causing headaches. Started a new business that entailed heavy lifting and also have low blood pressure.
Casey helped me to strengthen the muscles around the shoulders to support injury. Strengthen my back and stomach to help prevent injury from lifting and worked out a program to minimize dizziness from low blood pressure.
I have not suffered from headaches since working with Casey. And have a stronger and more toned body. He has also help with his remedial massage. If I have had a busy week and muscles are becoming tight. He is able to massage the knots out.
I would highly recommend Casey as a trainer , as I have achieved the result I desired.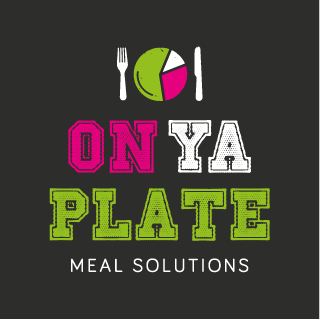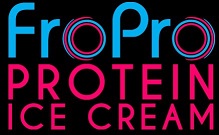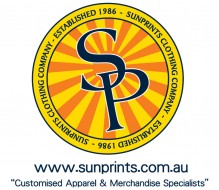 Meet the Team
Casey de Souza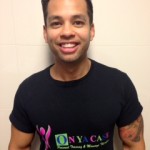 Hi I'm Casey from On Ya Case Personal Training & Massage Therapies and I am a passionate, dedicated & enthusiastic health and fitness professional, who is here to guide you to optimum health and well being.
I have been associated with the fitness industry since 2002 and growing up was involved in tennis and athletics at state level and also played rugby union. I attained my Certificate III & IV…